Ocean Riders is the Activity of the Month for May 2016! We love this raft activity, and any chance to tell more of our customers about it makes us happy!
If you're looking for the very best snorkel day-trip, from Maui, we think this could be it. And to celebrate Ocean Riders this month we're giving all our customers a chance to win tickets and receive a booking bonus with every ticket booked in May.
Booking Bonus
When you book your Ocean Riders Lanai Snorkel adventure with us in May you'll receive one free t-shirt per ticket. Take home a great souvenir of what will be sure to be a highlight of your time in the Hawaiian islands!
This booking bonus is only available when you book with Maui Activities.
Ocean Riders – Snorkel Lanai in Style
Ocean Riders are the only company to offer a complete circumnavigation of Lanai. Departing from Lahaina, Maui, you'll experience a beach landing on a pristine Lanai beach, and snorkel at several secret spots around the island where you'll have the best chance of seeing amazing fish, turtles, and even dolphins!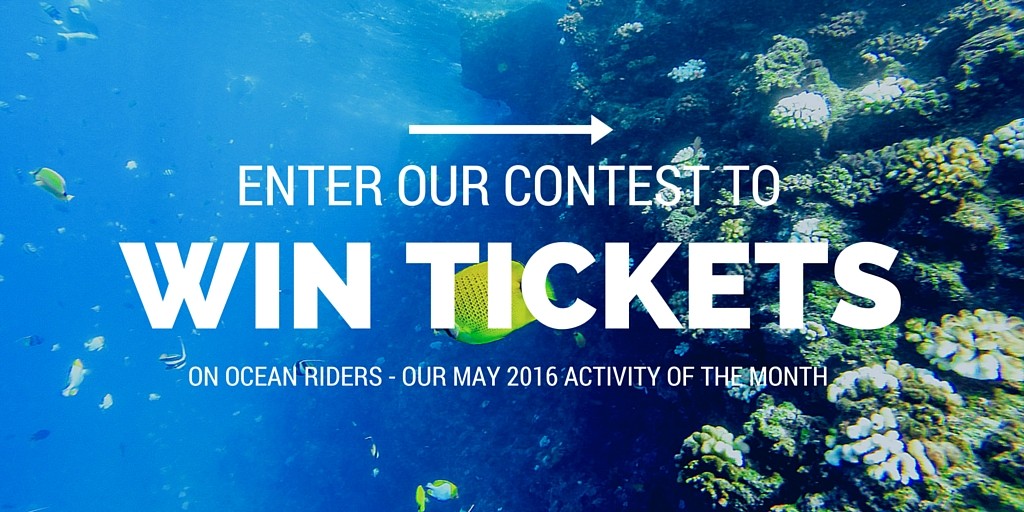 Be sure to enter our contest to win 2 tickets on an Ocean Riders Lanai snorkel adventure. No purchase necessary, you just need to be visiting Hawaii in the next 12 months. Good luck!