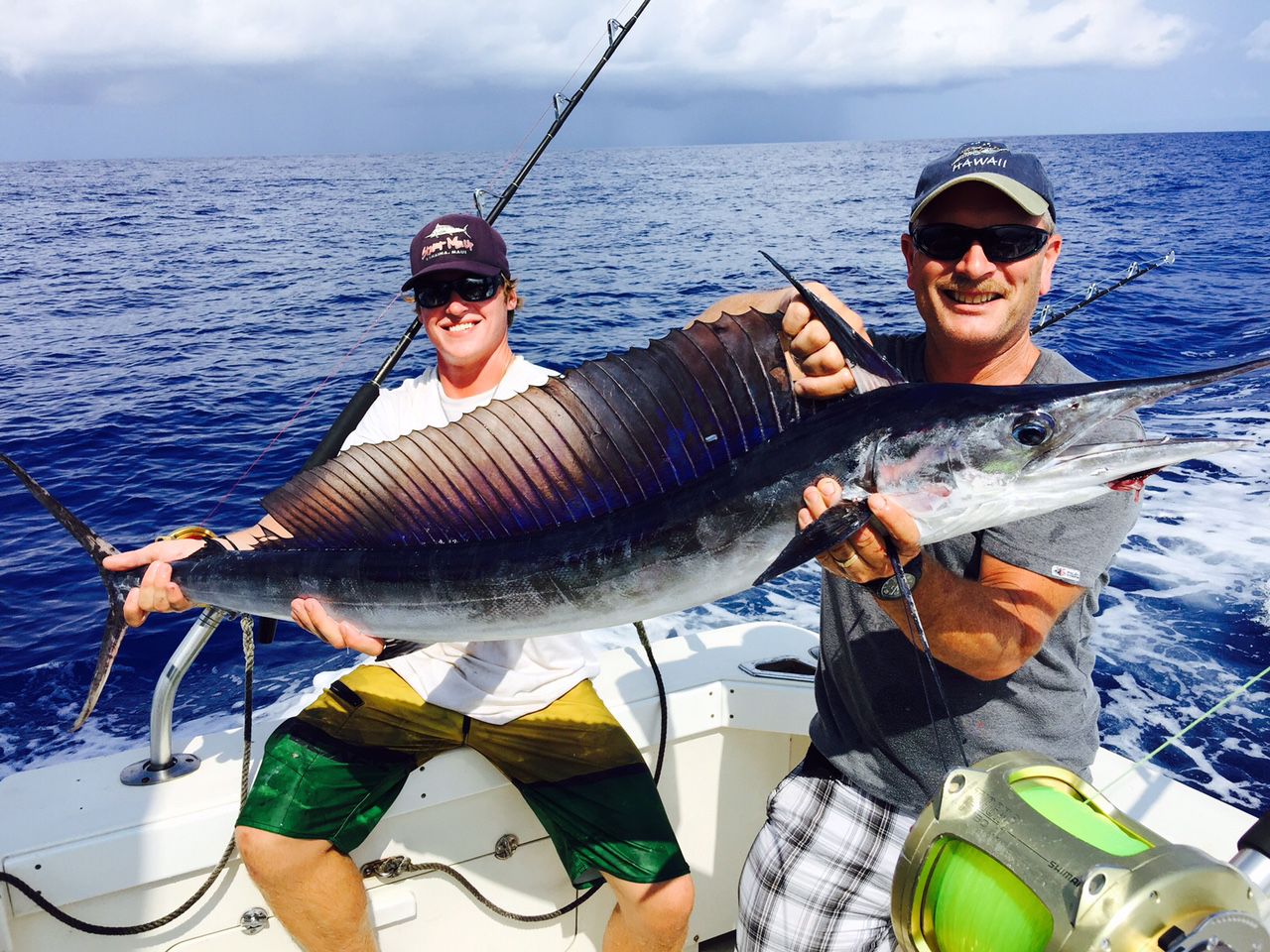 Fishing off the coast of Maui: does it get much better? It's warm, sunny, you're in Hawaii … and if you land a trophy like this Shortnose Spearfish, then we really don't think you can top that kind of day.
One of our customers, Mark (above), had the perfect outing with Start Me Up Sportfishing earlier this month. Good weather and calm seas, oh and a whopping-great fish that have earned him life-time bragging rights.
One things's for sure, Mark's taking more than a tan home with him after his vacation!
Book Your Hawaii Sportfishing Experience
Start Me Up Sportfishing operate out of Lahaina harbor and you can book a time-slot that works for you, or charter the boat for a whole day. The crew are fun and highly-knowledgeable – they pride themselves on helping you have the best time out on the water you can in Hawaii!
Book you place with Start Me Up Sportfishing now, or call us on (808) 214-1013 to speak to an agent who can assist you with all your activity requirements for your Maui vacation. Aloha!